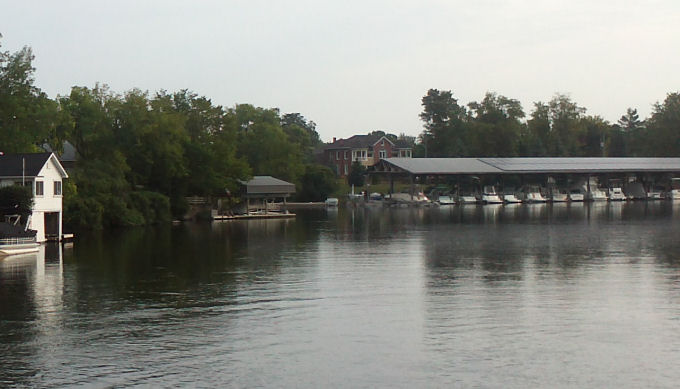 Gordons Yacht Harbour Marina at about 8:30 am in August taken from the bridge between Bolton Street and Main Street.
Notice the solar panels on one of the roofs. Gordon Yacht Harbour Marina is powered by a 40 KW solar energy system and is very earth-friendly.
Also notice the 100 year old home of the owner in the background.